Imprint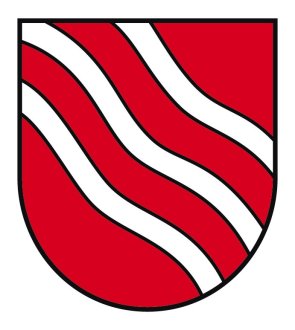 Provider in accordance with § 5 of the German Telemedia Act (TMG):

Stadt Beckum
The City of Beckum is a public corporation.
It is represented by Mayor
Michael Gerdhenrich.
 
Home address:
Weststraße 46
59269 Beckum
02521 29-0
02521 2955-199 (fax)
stadt@beckum.de
Sales tax identification number:
DE 123994347
Responsible according to § 5 Telemediengesetz:
Michael Gerdhenrich

Responsible for editorial contributions in accordance with § 18 para. 2 of the State Media Treaty :

Sandra Berges
Press office
pressestelle@beckum.de

Responsible for data protection:

Martin Cappel
(Official) Data Protection Officer
datenschutz@beckum.de
Supervisory authority:
North Rhine-Westphalia State Commissioner for Data Protection and Information Security
Kavalleriestraße 2-4
40213 Düsseldorf
0211 38424-0
0211/38424-10 (fax)
poststelle@ldi.nrw.de

Graphic design/web design:
Chamäleon AG
Robert-Bosch-Straße 12/IV
56410 Montabaur

Implementation/programming:
Chamäleon AG
Robert-Bosch-Straße 12/IV
56410 Montabaur


Internet Provider:
Chamäleon AG
Robert-Bosch-Straße 12/IV
56410 Montabaur


Copyright:
The layout of the pages of www.beckum.de, the graphics and images used there, the collection and the individual contributions are protected by copyright. The City of Beckum reserves all rights including the rights of photomechanical reproduction, the duplication and distribution via special processes (e.g. data processing, data carriers, data networks). The City of Beckum accepts no responsibility for any typographical errors or for the accuracy of the entries on the website.
Pictures provided
The Internet editorial team would like to thank Wolfgang Immig (Creativ Werbung GmbH & Co. KG, Beckum) for providing numerous photos from his archive (for example on the homepage).
Thanks are also due to the following natural and legal persons who have provided images for use on this website:
Ralf Spangenberg, Photo Studio ProDigit, Münster
Josef Kiffmeier, Beckum
Verein Beckumer Industrie e. V.
Knapheide GmbH Hydraulic Systems, Beckum
Münster University of Applied Sciences
Beckum Vocational College of the Warendorf District
Photo Forge Beckum
Albertus Magnus Grammar School

and in particular to the participants in the 2011 photo competition, some of whose photos we use:
Cornelia Amuta, Mr/Mrs Boeinghoff, Katharina Bunne, Mr/Mrs Horsthemke, Elisabeth John, Uwe Kuhn, Olaf Ohlmeyer, Mr/Mrs Stutenbäumer, Andreas Voege.
Translations in plain language
All texts in plain language (except for the texts for the lost property office, equality, inclusion and the accessibility declaration) were translated by:
Samariterstiftung
Behindertenhilfe Ostalb
Jahnstraße 14
73431 Aalen
Icons for easy language
Lebenshilfe für Menschen mit geistiger Behinderung Bremen e. V.
Illustrator Stefan Albers,
Atelier Fleetsiel, 2013

Liability for contents:
The contents of these pages were created with the utmost care. However, we cannot guarantee the accuracy, completeness and up-to-dateness of the content. As a service provider, the City of Beckum is responsible for its own content on these pages in accordance with general legislation pursuant to Section 7 (1) of the German Telemedia Act (TMG). However, according to §§ 8 to 10 TMG, the service provider is not obliged to monitor transmitted or stored third-party information or to investigate circumstances that indicate illegal activity. This applies in particular to content from social networks that are not subject to the data protection provisions of the European Union (EU Regulation 216/79 of 04.05.2016). Obligations to remove or block the use of information in accordance with general laws remain unaffected by this. If corresponding infringements of the law become known, this content will be removed immediately.
Liability for links:

This website contains links to external websites of third parties over whose content the City of Beckum has no influence. It cannot accept any liability for this. The respective provider or operator of the pages is always responsible for the content of the linked pages. The linked pages were checked for possible legal violations at the time of linking. Illegal contents were not recognisable at the time of linking. The City of Beckum regularly checks the linked pages. If any infringements of the law become known, such links will be removed immediately.